The new bed out in the backyard has left me with space for a bunch of new rose bushes. I just can't go past roses for some reason. My backyard features a red/purple/pink colour scheme so I've been deciding what to plant.
So far I've acquired the very pretty mauve Angel Face...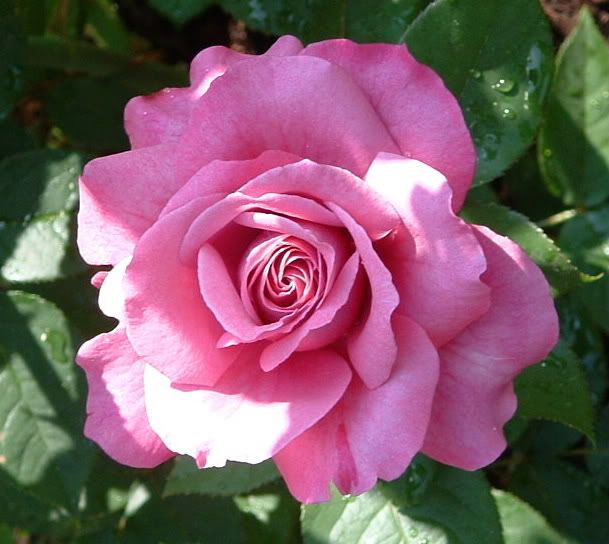 the David Austin rose, The Dark Lady...
the pretty Jane McGrath rose...
and the Brilliant Pink Iceberg...
I am planning to finish off the bed with some more David Austins. Decisions, decisions!
ps. regarding my orchids, I think the key is finding the right spot for them to live. I think I must have found that spot. Filtered light is best though I must say, mine are pretty well in shade throughout winter. I tend to neglect mine pretty well and occasionally I give them a soaking with some Yates Orchid fertiliser. I have to get Dad to come around and help me tidy them up. Oh the other thing, they've got to be in orchid mix which is very coarse and does not hold water, no potting mix allowed!
Images: 1st Photobucket, the rest, Treloar roses